Our events are Pre-Registration based only. Click on the event you would like to compete in to register and to access all the event information and policies.
IMPORTANT INFORMATION FOR COACHES, COMPETITOR, & PARENTS *NEW*
The deadline to register is always on the Sunday of the week of the event. For, i.e., If the tournament is on Saturday, May 8th, the registrations will end on Sunday, May 2nd (just an example).
Coaches, Parents, or Competitors will have Monday and Tuesday up to 5 pm to make any changes or cancel the registration (receiving a 'coupon credit for future events'- see Refund Policy).
Our staff prepares all brackets and processes any requests submitted by coaches, parents, or competitors on Wednesday.
If you have any questions on how to cancel or modify your registration, please visit https://gamanbjj.com/tutorials/. If you still need any help, please email [email protected]. 
On Thursday, our staff publishes the entire schedule, spectators policy (it may vary due to COVID regulations), and brackets.
NO CHANGES ARE ALLOWED PAST THE 'ATHLETE CORRECTION DEADLINE' AND ON THE DAY OF THE EVENT.
If an athlete doesn't make weight, he/she will be DQ'ed. A Coupon Credit will be issued so the athlete can try again to compete at no cost in any Gaman future event.
Having the safety of our competitors in mind, GAMAN BJJ Championships follows the IBJJF rules set.
Please follow the link to learn more about the IBJJF rules.
IBJJF Rules Book
We follow the IBJJF standards for Uniforms. Please make sure you read the regulations.
We will check uniforms with an official Gi checker.
Kimono / Gi Regulations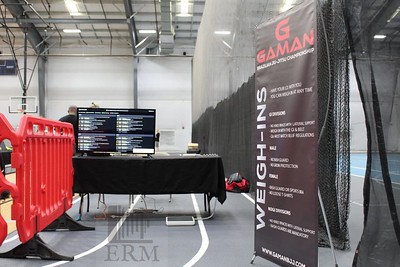 AGE & WEIGHT DIVISIONS
The base of our Age and Weight Divisions is the same as the IBJJF, however, the kids and juniors division will combine boys and girls.
Also, we are now featuring Master 1, and Master 2 for competitors 40 years old and over.
Next Steps...
Bring your team together and compete for the Team Overall 1st Place! Our goal is to provide you with a great experience. Help us achieve our goal, and register now!